Wines of Tunisia

Mornag Winery

Tunisia has a long, rich winemaking heritage known the world over. About half of Tunisia's vineyards are dedicated to producing grapes for wine production rather than for sale as table grapes. The main grape varieties harvested are Carignan, Grenache, Clairette, Beldi and Cinsault. Most of the country's wines are either full-bodied reds or light rosés, while some dry Muscat of Alexandria is also produced.
With the exception of palm wine, all of Tunisia's wines are grown in the north of the country with the majority of grapes being grown in the Cap Bon region. The region has a rich history of farming and wine production dating back to the Carthaginian Empire and the time of the Roman Empire. In recent times wine production has been scaled back and is mostly exported to Europe since Tunisia is primarily a Muslim country. The Cap Bon region also known for growing citrus fruits and a variety of vegetable products as well. It also has a large number of olive trees which are used to produce olive oil and olives to be eaten.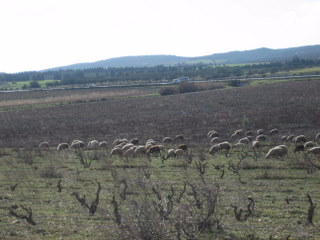 The vineyards in Cap Bon are left to grow without the support of wire fences. The land is often used in the winter season as grazing pastures for sheep.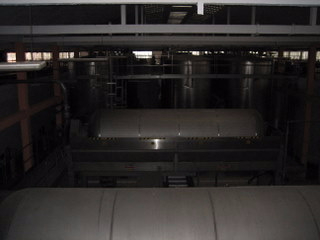 These are large de-stemmer, and crushing machines. The machines remove the stems from the grapes and crushes the grapes using an inflatable gas bag on the inside.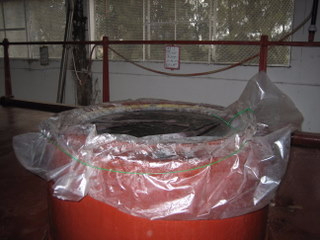 This is the air tight seal on the top of one of the concrete aging tanks. In Canada we use stainless steel storage tanks with an air tight metal hatch.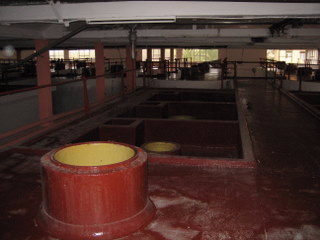 Another picture of the concrete storage tanks. They are approximately 3 stories in height.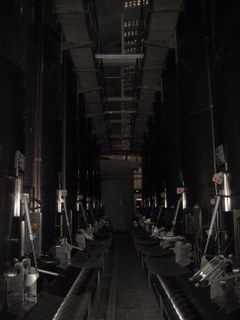 These are the stainless steel fermentation tanks. The yeast is killed off at the end of fermentation using cold stabilization (The wine is cooled to 0 degrees Celsius to kill the yeast). After fermentation it is filtered and pumped into the concrete storage tanks.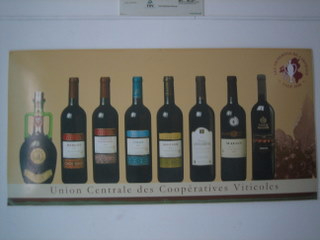 A picture of the red wines produced at the winery.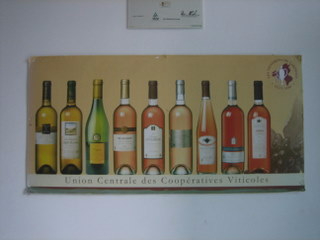 A picture of the white wines produced at the winery.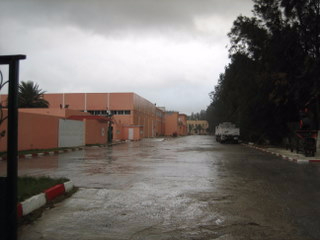 A picture of the exterior of the winery.